Where institutional caliber wealth management meets boutique service and support
Disrupting the status quo for ultra high net worth clients
The wealth management industry has reached an inflection point. We believe the larger Wall Street firms can no longer keep pace with clients' changing needs and demands — especially ultra-high-net-worth clients.
Those firms focus mainly on managing thousands of advisors covering millions of clients to maximize the firm's bottom line. The culture at those firms is about them, not you.
We created NewEdge Wealth to breakaway from that thinking.
We have assembled a core team that represents what we believe to be the best talent in the ultra high net worth space, the best in the affiliated space, and some of the best experience building a market leader in the captive high net worth space.
At NewEdge Wealth, we take the old tools of wealth management and are honing them to a much sharper edge. Our logo tells this story well. The circle, representing the craftsman's grinding stone, which is kept perpetually straight and true, speaks to how we leverage the power of our technology that constantly keeps us powering forward. The horizontal platform demonstrates the foundational importance of the humanity and stability of our clients. By pressing these two elements together, a skilled craftsman can remove tarnish and the effects of hard use to create something that improves with age.
NewEdge Wealth is part of NewEdge Capital Group, a leading provider of best-in-class, technology-enabled solutions for Financial Advisors. NewEdge is a new brand name, but it is a business that traces its roots back over 35 years with deep experience supporting financial advisors with the complexities of running a successful wealth management business. As of March 31, 2021, NewEdge Capital Group includes:
Office locations for NewEdge Advisors 
Advisors and Reps affiliated with NewEdge Wealth, NewEdge Advisors and NewEdge Securities. 
Back Office, Technology &  Marketing Support Personnel
Company News & Announcements
NewEdge Wealth is pleased to announce that it has hired Ben Emons as Principal, Senior Portfolio Strategist. Mr. Emons joins the firm's ever-growing investment team serving alongside Rob Sechan, CEO, Cameron Dawson, Chief Investment Officer and Bill Englis, Head of Research.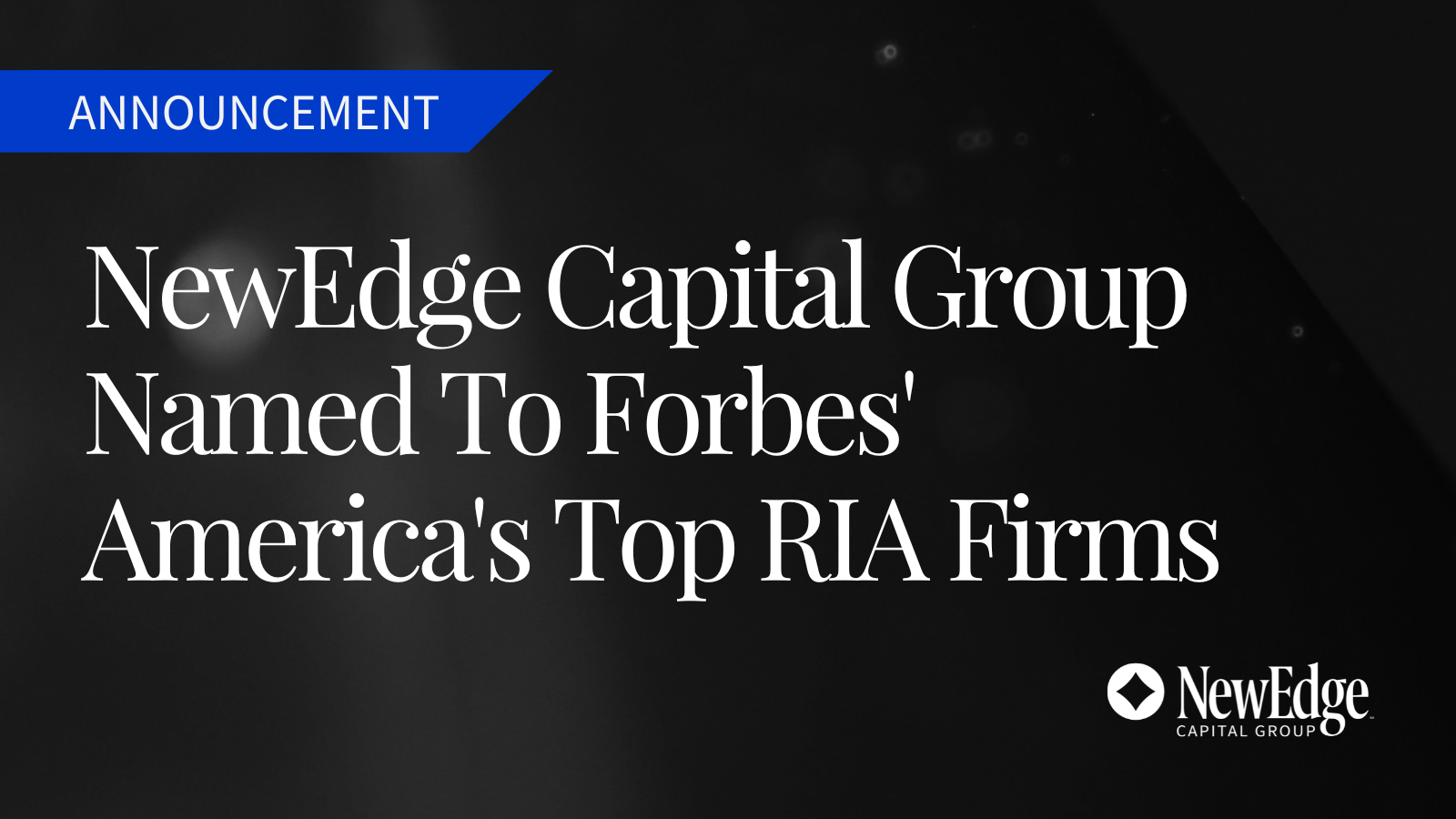 NewEdge Capital Group, LLC, announced today it has been named by Forbes to its ranking of America's Top RIA Firms. This inaugural ranking of independent advisory companies is based on assets under management by the firms, revenue trends, compliance records, industry experience and other metrics.
NewEdge Wealth is pleased to announce that it has opened another office location in Southern Florida. The new location in Miami is the firm's second office in the area and is home to a growing six-person team led by Patrick Dwyer.
Want to join the NewEdge Team?
NewEdge Capital Group is part of EdgeCo Holdings, a diversified financial services organization with over 600 employees across the country. Click below to see currently available positions at NewEdge and across EdgeCo.